Controversial investigative journalist, Kemi Olunloyo has claimed that Chioma's engagement ring to Davido has been taken away from her.
Madame Olunloyo took to her Twitter page recently to ask for an explanation why the chef's engagement ring was taken from her, giving the impression that the ring which the singer used to engage the mother of his son, months back was taken by him.
Asking her followers if any of them know the reason why the engagement ring was taken from Chioma, she wrote,
"#BREAKING EXCLUSIVE. Does anyone know why Chioma Rowland's engagement ring to singer Davido taken from her?#Kemitalks".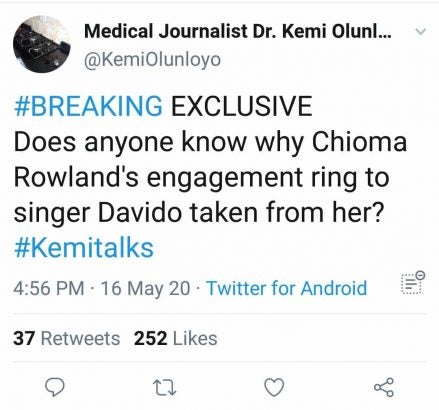 While some of her followers were curious to know the reason behind her claims, others bashed her for always poking her nose into the singer and his family's affairs.