Nigerian lady, Esther Chukwuemeka, who was celebrated on social media for being the "youngest Nigerian lawyer" following reports that she was called to bar at age 20, has come out to clear the air.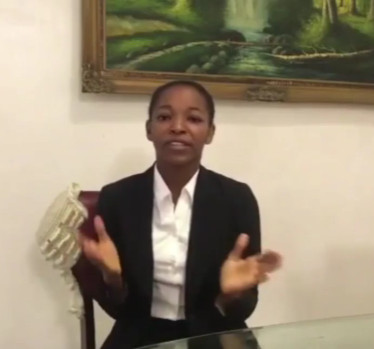 In a video shared online, Esther denied claims that she graduated from secondary age at 13 and was called to Nigerian bar at 20.
According to her, the report was an error from the person who shared a congratulatory message to celebrate her.
To set the records straight, Esther disclosed that she graduated from secondary school at age 15, then she gained admission to Abia State University (ABSU) to study Political Science.
She said she spent one year in ABSU before travelling to India to study Law at age 17.



Esther pointed out that she spent 5 years studying law in India before returning to Nigeria for Law School, so she is not 20 but 24 years old.
Watch her speak in the video below.