COVID-19 survivor, Danielle Jinadu, has spoken out after surviving the deadly virus despite having having 3 chronic illnesses.
Usually, people with underlying conditions are at a higher risk of dying from Coronavirus.
Danielle Jinadu lives with 3 chronic illness sickle cell anaemia, inflammatory bowel disease and athritis tendencies, and, as such, she was considered a high-risk COVID-19 patient.
Fortunately, she survived COVID-19. She took to Instagram to thank her body for always fighting, no matter what is thrown at it.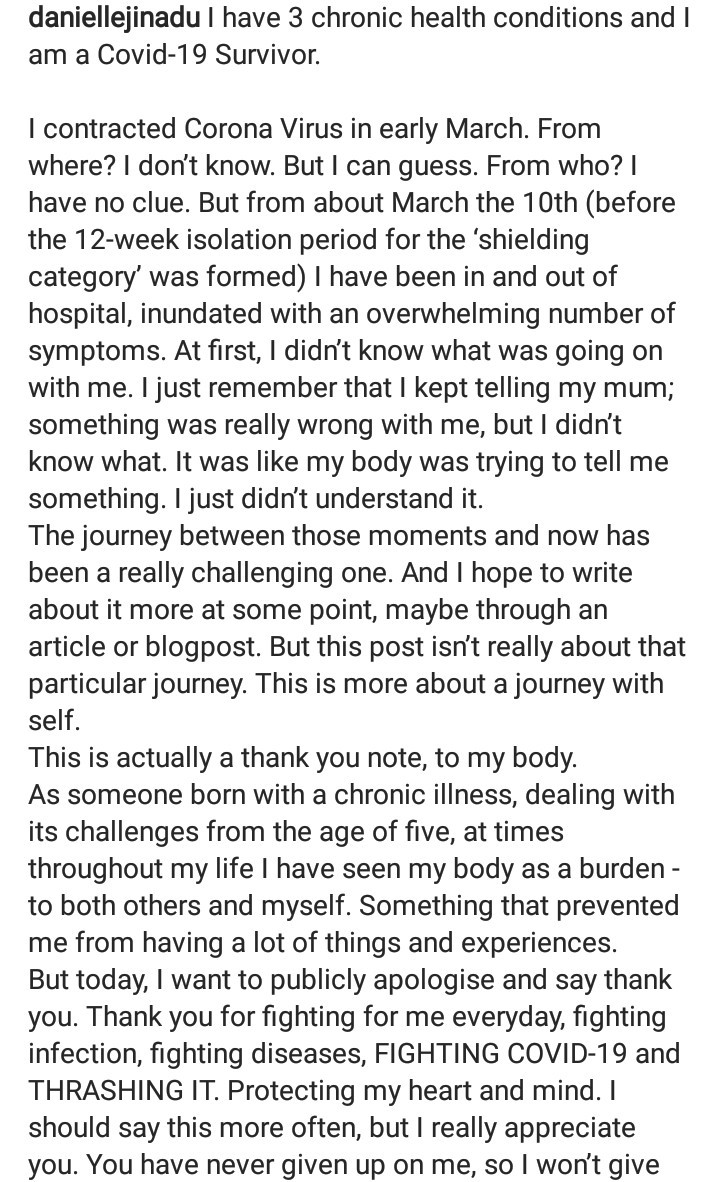 During the interview with BBC Africa, Danielle said what helped her stay positive and beat the deadly virus was the belief that's she's "intrinsically a survivor."
Watch her speak in the video below.